Bachelors degree in fine arts
Since I was a young girl, I have been interested in
Nature, animals, and especially the fine arts. I have pursued these interests with a great deal of energy and have made them my life's work as well as my way of enjoying my time on this earth. I especially like to bring the two together as I do when painting nature scenes, animals and the outdoors. I increased my knowledge and abilities by attaining my bachelors degree in Fine Arts.
>Advocate of child welfare and education.
When I am not in my studio working on my art, I am often in the classroom teaching at risk pre-kindergarten children that are enrolled in the more-at-four program and helping them to realize their full potential.
I work in many traditional media including oils on canvas, acrylics on canvas, pastels, inks, tempera, watercolours, and others on canvas, papers and other substrates.
> Traditional Media Artist
Supporter of many environmental groups .
I have been involved in various strategies to help the environment by reducing the amount of logging being done on publicly owned lands.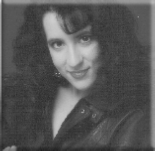 > Published Cartographer and Artist
I am also a cartographer and have had my maps published in books giving historic accounts about the beginnings of our country. I have also done several other illustrations and paintings that have been published as cover art or internal illustrations in other publications.
Like many people, I find that art is everywhere in today's society, including the very words we write. I write poetry using calligraphy and then mount the works in various ways to produce some great looking, framed pieces that can inspire people as well as please the eye.